Cameron Boyce
Cameron Boyce was a brother, actor, and best friend. He was loved by many. But, do you know about his life before fame?
Cameron Boyce was born and raised in Los Angeles (L.A.). He was born on the 28th of May, in 1999. His father's name is Victor Boyce, his mom is Libby Boyce, and his sister's name is Maya Boyce. He died July 6th, 2019 (almost 2 years ago). He passed away from a seizure caused by epilepsy. Luckily, he passed away in is sleep.
Cameron Boyce went on being a child actor at the age of nine. When Cameron Boyce was nine years old, he acted as Luke Ross in "Jessie". Two of the most popular shows he acted in were "Descendants" and "Jessie". Most of his shows were, (first to last) "Panic! At the Disco" (2008), Mirrors (2008), "Eagle Eye" (2008), "Grown Ups" (2010), "Jake And the Neverland Pirates" (2011 – 2016), and many more.
In 2017 Cameron raised over 27,000 dollars towards clean water. He won a young artist award, and had a role in  two spiderman movies. He acted in a soap opera. Cameron's mom is Jewish, and his dad is Caribbean.
Even though Cameron Boyce sadly passed away he will be remembered, for all the amazing stuff he did for everyone. He played in several movies all listed above. If he didn't pass away his career would've carried on for many years.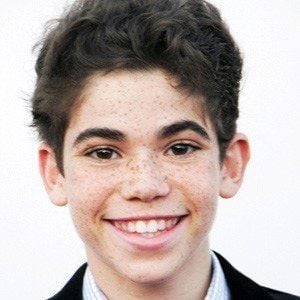 for more information click this link https://en.wikipedia.org/wiki/Cameron_Boyce